Company Information
Representative greetings
Founder, Yoichi Ikeda thought that many people would be delighted through the provision of delicious chicken meat.We have managed the company with a catchphrase"delivering happiness through the chicken of beauty and health", aiming for a "happiness manufacturing industry" that pleases consumers, not just meat processing businesses.
Together with producers, we will cultivate healthy "Arita chicken" and satisfy consumers with freshness and taste.A table full of delicious food can make a family reunion.We think that making you smile is the significance of our existence.
In the society with diversified needs of food, there are continuing problems such as health, safety, security, changes in dietary habits, domestic population declines, and so on.We will continue to seriously think about every problem and be "happiness manufacturing industry".
Arita Co., Ltd. is a company which required and trusted by society through food, and also wishes to be a company all employees can work happily.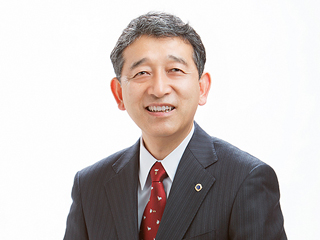 CEO Norimasa Ikeda
Management philosophy
"delivering happiness through the chicken of beauty and health"
We aim to become a permanent company that contributes to society by creating valuable food culture in the poultry industry.
The world population is over 7.1 billion people and continues to increase at a tremendous speed of 200,000 people a day.On the other hand, desertification and degradation of agricultural land progressed, make it more difficult to increase grain production anymore.Chicken meat produced efficiently with limited grain feed can be said to be the most promising meat industry meeting the global meat demand.In this field, we will not spare effort to stably supply the delicious and self-confident Arita chicken and make you eat deliciously. I want to create a food culture full of smile and be a company that will be endorsed by you forever.That is the desire of all our staff.
Company Profile
| | |
| --- | --- |
| Company name | Arita Co., Ltd. |
| Date of Establishment | 1-Jul |
| Capital | 18 million yen |
| CEO | Norimasa Ikeda |
| Headquaters Address |  10 – 1 Tachibe otsu, Arita-chō, Nishimatsuura-gun, Saga 849-4153 Japan |
| TEL | 0955-46-2220 |
| FAX | 0955-46-2222 |
| Number of Employees | 160 people |
| Financing Bank | Imari Shinkin Bank, Japan Finance Corporation |
| Office | Headquater, Direct-sale farm (Kashima-shi), Processing place "Ganshin" (Arita Town), 10 Direct-sale fried chicken stores |
Access
 10 – 1 Tachibe otsu, Arita-chō, Nishimatsuura-gun, Saga 849-4153 Japan
TEL:0955-46-2220
FAX:0955-46-2222
10 minutes drive from JR Arita Station
2 minutes drive from Nishimida Station of Matsuura Railway
9 minutes drive from Sasebo Mikawauchi IC
Sanitary factory, safe goods
Based on the theme of "Emotional and deliciousness to customers" and "To be a clean and sincere company", we are always in the customers' position, each employee raises quality control and hygiene awareness to manufacture.
Hygiene measures called one way
From the factory's live bird reception to the Shipment port, the products flow in one way.We devise ingenuity to prevent cross contamination and contamination of foreign matter.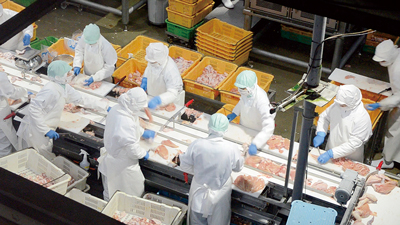 Hygienic work
Employees are wearing hats, masks and dedicated clothes while they are working.It is devised that it can do without touching with the hand as much as possible in the flow work.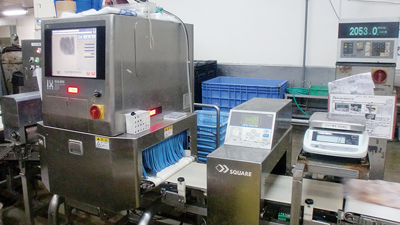 We will safeguard food safety through reliable analysis.
Check the foreign matter with X-ray detector.
Weight check will be done with weight checker.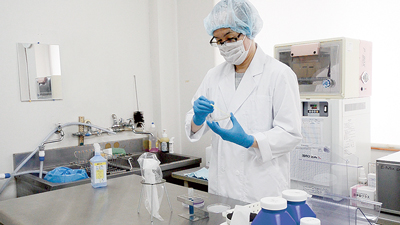 Safety check
We conduct microbial inspection, wiping inspection of equipment and sampling inspection at the process, and based on this result we provide hygiene guidance to employees to make products of better quality.
Process of dealing with Arita chicken