Product introduction
Why is the Arita chicken delicious?
Reason 1
Contract with carefully selected 17 farms in Saga and Nagasaki.
Reliable quality can be realized in specified farm!
Reason 2
They are feeded with more than 90% feed of plant material + Kelp mixed fermented feed.
※Kelp is the kombu recognized as a kind of herb.
Reason 3
Shipped within that day, so very fresh! (In case of fresh shipment)
Reason 4
The goods for export are quickly frozen immediately after treatment, frozen storage at -18 degrees or less.
Keeping frozen when it is transpoted from factory to overseas!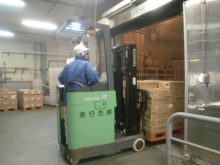 Frozen storage at -18 degrees or less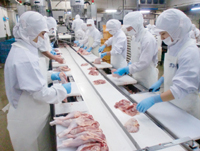 Processing in the same day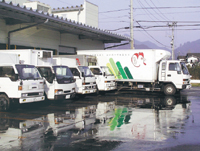 Shipping in the same day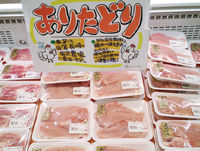 Over-the-counter sale
In 2005 Meat Industry Exhibition Chicken · brand name chicken taste contest Ⅱ, We awarded excellent prize!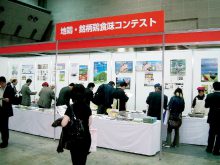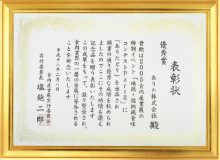 In November 2005, a meat industry exhibition was held at the Tokyo Big Sight International Exhibition Hall, a taste contest that was held for general visitors, and Arita chicken awarded excellent prize.We are trying and constantly running at the top with our daily efforts and training.
Organized by Meat Industry Exhibition Executive Committee
Arita chicken is raised by the teamwork of producers of Arita chicken production association.In order to satisfy consumers, we hold a research group to bring up all the producers togather to nurture healthy Arita chicken every month.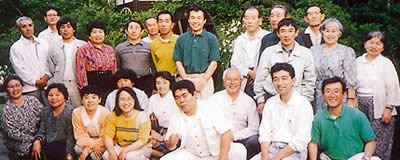 Production farm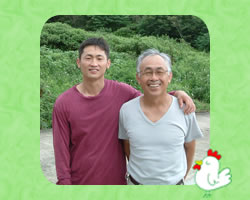 Tadashi Nakajima Farm
Ureshino City, Saga Prefecture
We are very careful to create an environment where chicks grow up in.We bring safety to consumers by nurturing them healthily. In Tara Farm, in March, Health Care Management was further improved, and HACCP certification was received as a farm which raises healthy and safe chickens.
One of contracted farms of 17 farms
Meat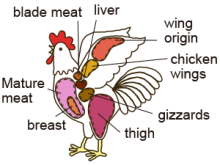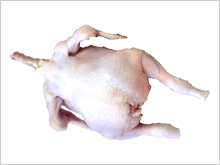 whole chicken
It is a piece that removed the internal organs.Except for cooking whole chicken, you can taste the various parts it and also can use the chicken bones.
【Recommended dishes】
Roast chicken, Steamed chicken and so on.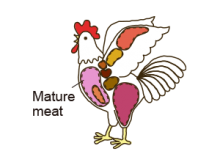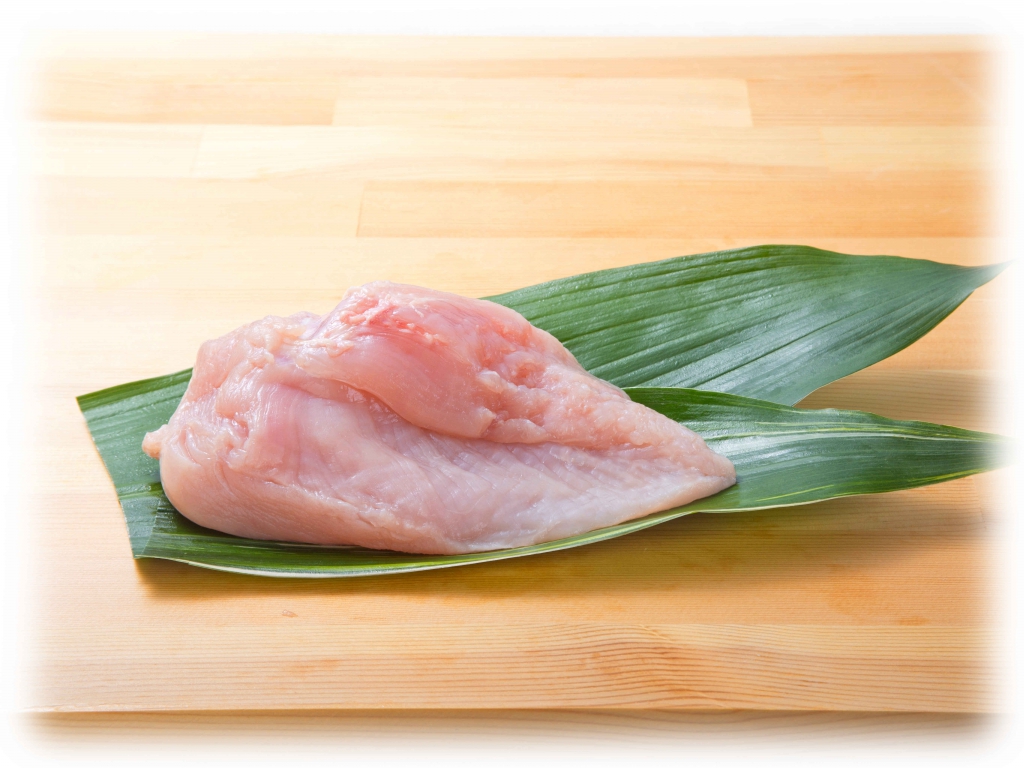 Mature meat
Cooking mature meat (Before cooking, keep it with bone in "0 ~ 2 ℃" for several hours in the refrigerator to store (ripen), it can keep the chicken delicious.Meat isn't dry but excellent springy palatability.
【Recommended dishes】
fried chicken, Chicken cutlet, steamed chicken, chicken salad, sukiyaki and so on.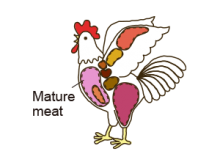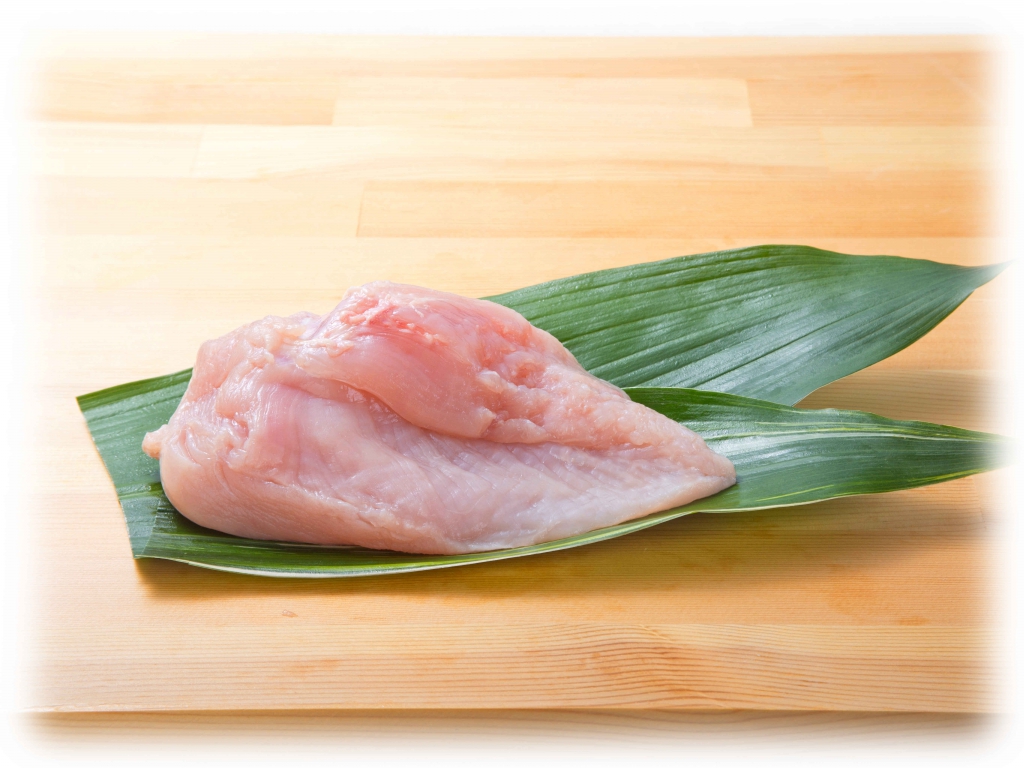 breast
It is soft and lightly seasoned.It is a high protein and low fat area.Studies have been undertaken to research the Anti-fatigue substance called Imida Peptide, which may reduce fatigue of daily life.
【Recommended dishes】
fried chicken, Chicken cutlet, steamed chicken, chicken salad, sukiyaki and so on.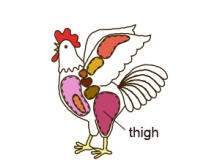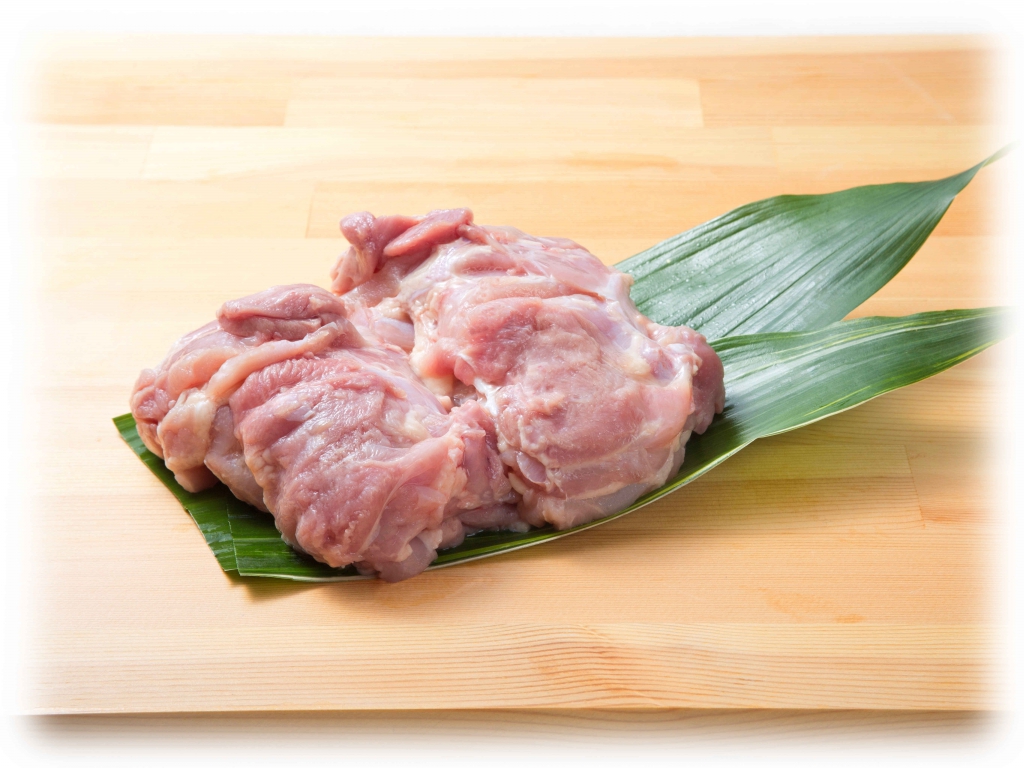 thigh
There are many proteins and fat is contained in the meat, so it has a good taste.Compared with brisket, it is a little bit firm.
【Recommended dishes】
Roast chicken, curry, Teriyaki, boiled dish, fried chicken and so on.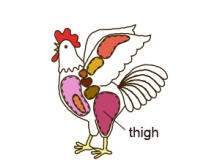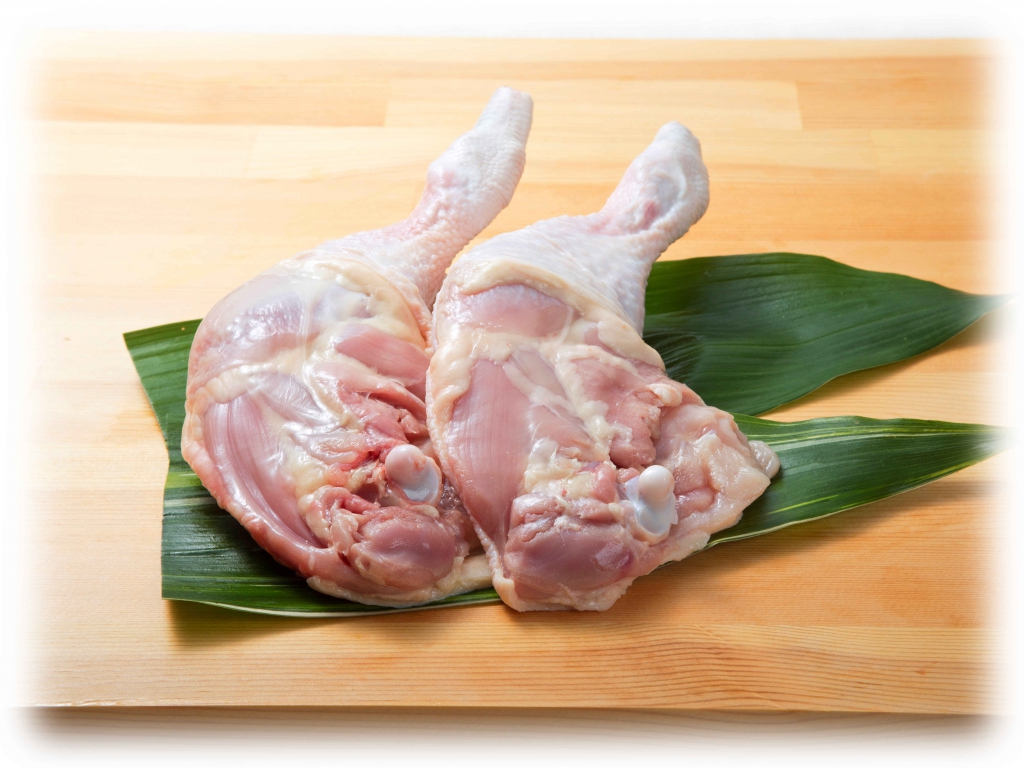 thigh with bone
In addition to the original richness of the thigh meat, if cooked for a long time, there will be a deep soup with a deep taste than a boneless thigh meat(without bone).
【Recommended dishes】
fried chicken, stews and so on.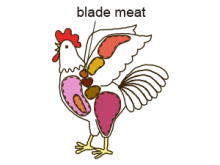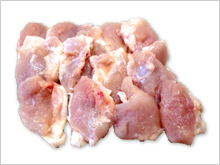 blade meat
It is a part that can take only about 30 grams from a chicken and has features like an intermediate between fresh brisket meat and thigh meat.
【Recommended dishes】
fried chicken,Chicken cutlet,boiled dish and so on.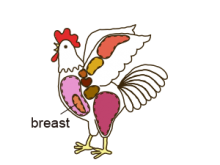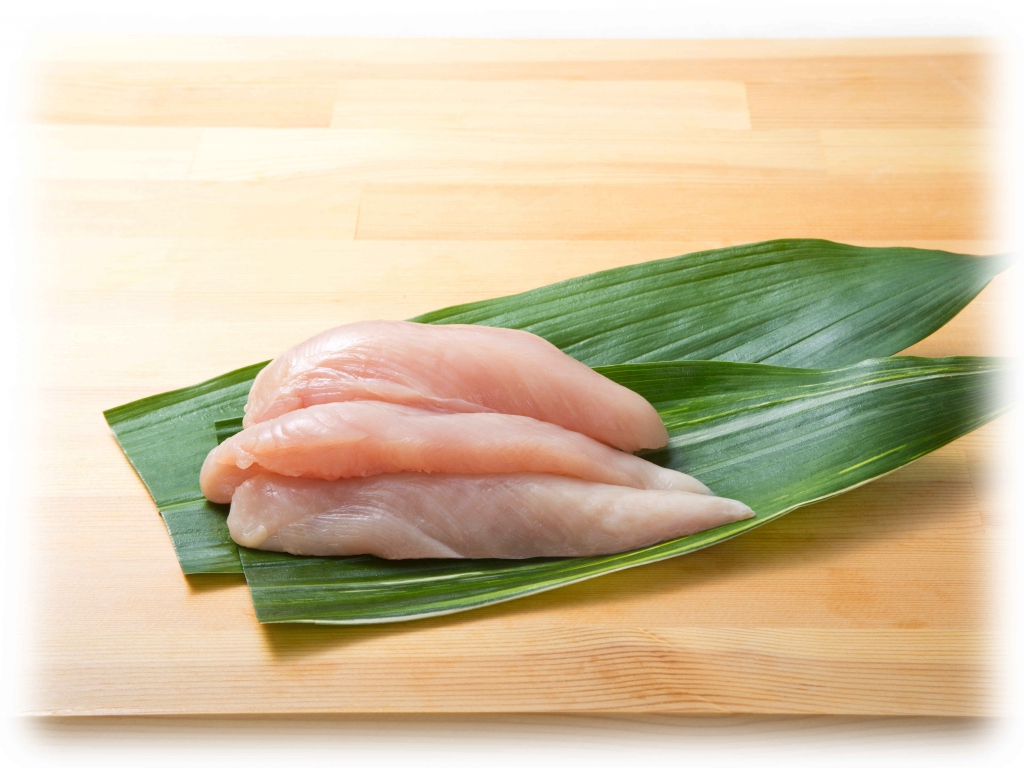 breast meat
Protein is the most abundant, while fat is least abundant and lightly seasoned.It is also recommended for infants and older people.
【Recommended dishes】
Sasami cutlets, vinegared, soup, chawan mushi, chicken salad, omelette and so on.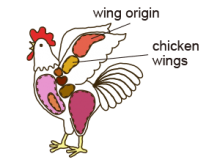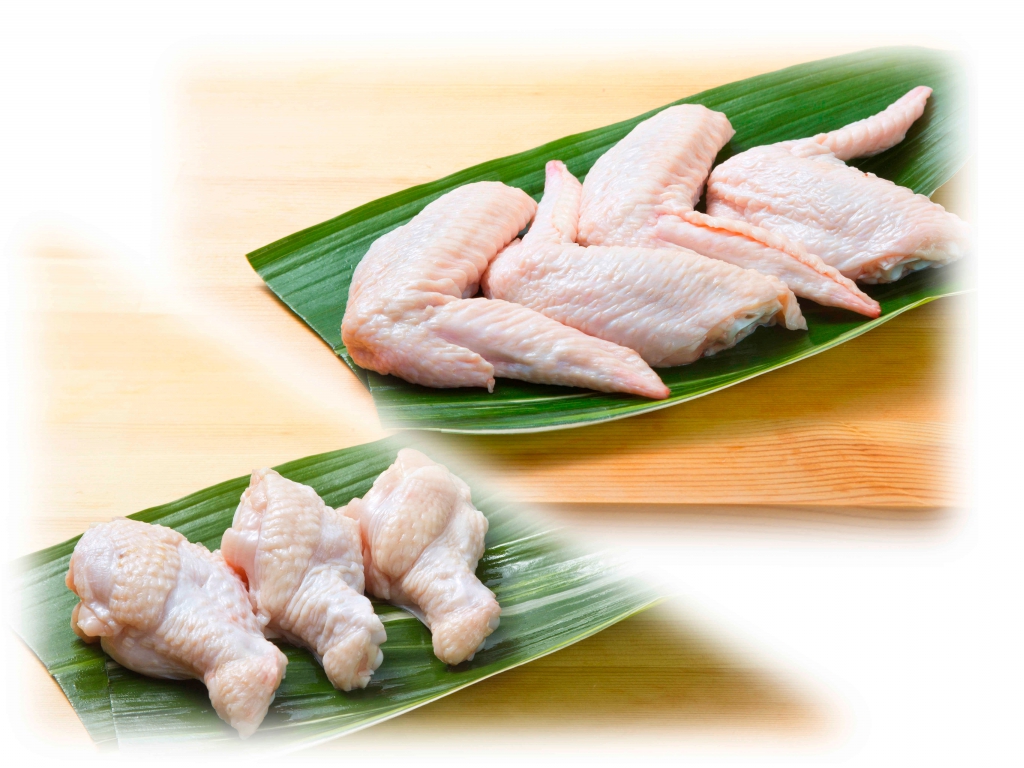 Wing origin , chicken wings
Fairly fat and gelatin quality are attached, also has rich taste.Particularly wing contains abundant collagen which is said to be good for beautiful skin.
【Recommended dishes】
Mizutaki, fried, salt-fried, grilled chicken, wing stew etc.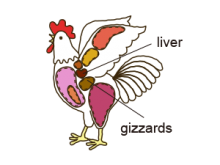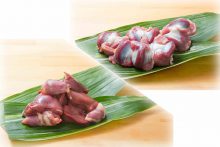 gizzards, liver
< liver>
At liver (liver), heart (heart), vitamins A, B, B2, iron are abundant.Chicken's liver contains about 6 times vitamin A compared with eel.
<gizzards>
Iron content is high in gizzards and low calorie.high Iron and low calorie contents in gizzard.
【Recommended dishes】
Grilled chicken, stir-fried, miso-boiled, salt-fried, fried etc.
Processed goods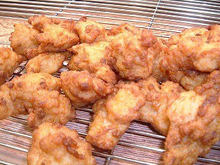 It is a healthy deep-fried chicken that uses "Arita chicken" with no smell.
Since we are using young chickens, it is pleased to eat by small children and grandparents and grandmothers, and they are characterized by softness and umami.
Because we freeze chicken in bulk , you can cook your favorite amount.Because it is heat-processed, just fry it for 3 minutes with oil of 170 degrees.It is possible to deep fried quickly and delicious without failure.
There are so many dishes in dining table in a busy day.Do not you feel relieved if fried chicken which everyone loves is stocked in the refrigerator?
Of course, you can use it as lunch or snacks for the dinner, how to use it depends on your ideas.
※ It is a frozen item.